About Us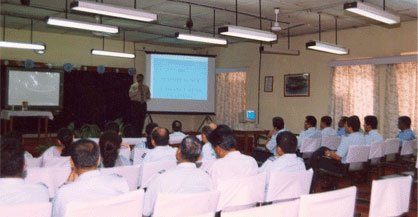 It was December 2002 when 6th Sense Resources Pvt. Ltd. was launched in Bangalore, since then we have been committed to deliver training that is modeled around the concept of holistic development of an individual in a competitive world. 6th Sense has been evolving into an iconic training and counseling entity in India that designs and conducts psychological trainings and career counseling based on market research. We are also into specialized training programs for political leadership and parties on party positioning and election winning strategies.
6th Sense has collaborated on high value psychological trainings with various departments and ministries of the Government of India, Over twenty states and Union Territory governments, Public Sector undertakings, Banks, large MNC's and similar organizations.
Training hundreds of officers from the IAS, IPS, IFS, and other services, besides training large MNC's and PSU's and with thousands of training hour experiences, we have solutions to varieties of problems faced by governmental and the corporate. This has helped us to design world class training that has earned us the repute of being the highest rated training company in India.
6th Sense Resources Pvt. Ltd © 2016